Extend the wonder
Staying in the mountains is first to experience twilight without worrying about returning home, to wake up in a peacefull nature. It is therefore an opportunity for more intimate contact with the environment proposed during these weekends and treks, here is a sample.
3 days:Saturday 4 June 2022 - Monday 6 June 2022
Three days between land and sea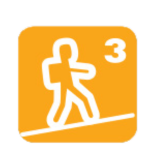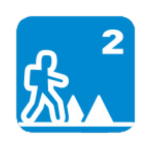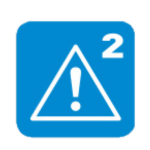 Price:200€
I invite you to share 3 days between Leucate and Gruissan. This beautiful village combines the charm of the seaside, old stones and a limestone massif constituting a beautiful balcony on the Mediterranean. We will have the pleasure of maritime accommodation by staying on Scoty, a first 305. We will walk around the ponds and on the heights of the Clape massif during 2 walks where pleasure and wonder will be the order of the day.
10 days:Friday 17 June 2022 - Sunday 26 June 2022
Azores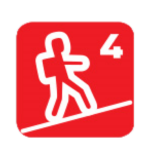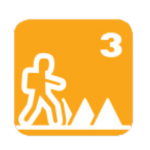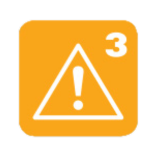 Price:1390€
This trip was designed in a spirit of discovery of the Azores through hiking. Even if walking in the Azores does not present any technical difficulty or risks equivalent to those encountered in the French massifs, I thought of the excursions for hikers in good physical shape. Nevertheless, there will remain a quality time for a few strolls and an excursion to the cetaceans that it would be a shame to miss.
Point of contact: chemins.occitans@gmail.fr ou 06-26-23-81-25
2 days:Thursday 4 August 2022 - Friday 5 August 2022
Mont Valier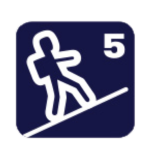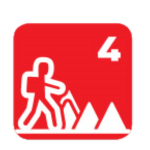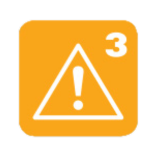 Price:180€
Le Valier is the true lord of Ariège. He is certainly not the highest, but he is the most visible. Its silhouette stands out from the massif and is admired from everywhere as soon as you rise a little. We will do the classic loop with its waterfalls, lakes, summit and of course the Estagnous refuge.
3 days:Wednesday 17 August 2022 - Friday 19 August 2022
Tour of the Pic du Midi d'Ossau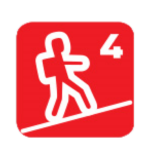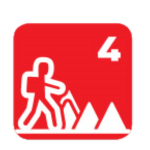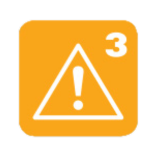 Price:270€
This 3-day trek around the Pic du Midi's Ossau (2884m) is a must in the Pyrenees. The peak itself is a caldera (volcanic formation) raised by the Pyrenees and will be our focus throughout these 3 days.
6 days:Monday 19 September 2022 - Saturday 24 September 2022
Picos de Europa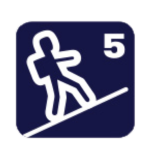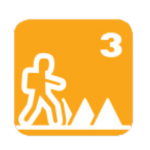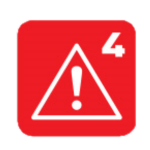 Price:690€
The name "Picos de Europa" evokes verticality, grandeur and history. This Spanish national park straddling Asturias, Cantabria and León lives up to its promises perfectly. The 3 massifs offer endless possibilities for excursions, from discovering isolated hamlets to sumptuous limestone verticalities. A theater of clash of cultures and epic battles, this massif remains alive thanks to a still vigorous pastoralism whose products are also the occasion of authentic and gastronomic wonder.
5 days:Monday 3 October 2022 - Friday 7 October 2022
Around the Mont Perdu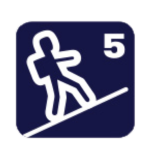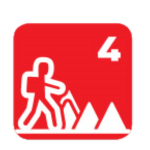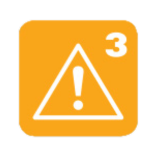 Price:460€
It is in the heart of a site recognized as a UNESCO World Heritage Site that I proposer you a mythical week. You will have the opportunity to dominate the impressive immensity of the Ordessa canyon. The vast and slow collision between the Spanish and European peninsula has created here an extraordinary landscape which amply justifies its classification at world level.
4 days:Sunday 9 October 2022 - Wednesday 12 October 2022
Mont Perdu tour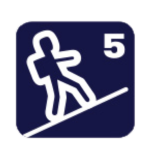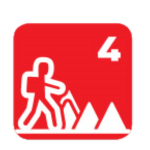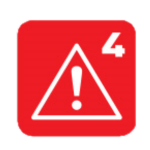 Price:330€
I invite you to a mythical loop in the heart of the Ordessa and Mont Perdu National Park classified as a UNESCO World Heritage Site. It is in a mineral universe, testimony of a vast and slow geological cataclysm, that we will hike for 4 days. This trip is intended for experienced hikers in excellent physical condition.