You are curious, you like to be surprised! Let yourself be charmed by nature that the guide reveals to you. So, choose a theme hike. In a valley there is always a cave, a monument or something remarkable to discover and you are frustrated to just miss it? Choose a combined hike with site visit, a site-hike.

Abbey of Combelongue - Ariège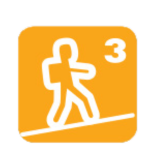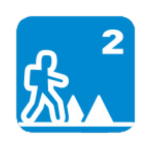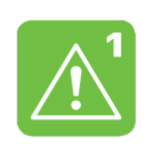 13 km
600m / -600m
Next departure

From the village of Rimont, we will travel a beautiful loop through by the "Col du Clot du Pau" and "Roc de Castillon". The first colors of the autumn should embellish this hike without technical difficulty but which cumulates 600 meters of altitude over 13 km. We will then enjoy the gardens of the Abbey Combelongue and will also visit the interior.
---
A prehistoric walk - Ariège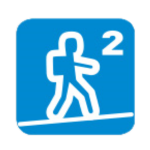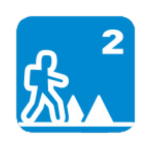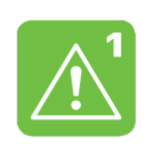 14 km
360m / -360m
Next departure

It is in a prehistoric environment that this quiet walk takes place. We will leave above the town of Mas d'Azil to reach the small Mont Calbech (574m) which we will bypass to walk on a ridge. 3 Dolmens on our path for this family hike which will give us time to visit the famous Mas d'Azil cave, if you feel like it …
---
The "Orris" of Labinas - Ariège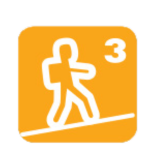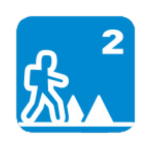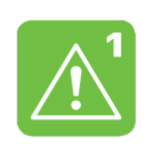 9 km
320m / -320m
Next departure

With an elevation of 320 meters and a distance of 8.6Km, we start with a real village of Orris (stone hut) a nice stroll along the torrent of Soulcem to reach the pla Labinas after admiring the waterfall of the same name . We walk in a beautiful U-shaped valley, a remnant of a quaternary glacier.
---
Between Lagrasse and Notre-Dame du Carlat - Aude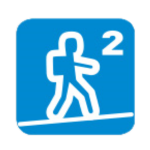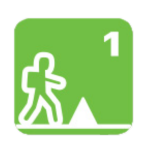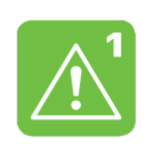 10 km
300m / -300m
Next departure

No difficulty for this small hike. We will take the time to picnic at Notre Dame du Carla and we will enjoy a visit of the charming medieval village of Lagrasse. We will walk 11 km and 350 meters of altitude in a landscape of scrubland. In short, happiness and not too much effort for this little hike.
---
Between Padern and Queribus - Aude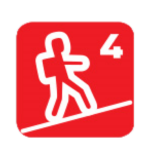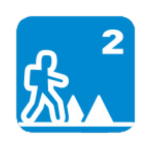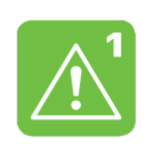 17 km
760m / -760m
Next departure

From Padern, we already have a taste of the old stones that await us. We will walk on tracks and paths pleasantly scented by the fragrant plants of the garrigue. The highlight of the hike will be the Quéribus castle, which we will have time to visit before going back down to Padern.
---
Around Montmaurin - Haute-Garonne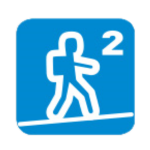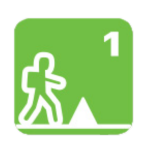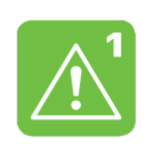 11 km
290m / -290m
Next departure

Countryside and historic atmosphere for this ride. We will walk where men have carved the famous Venus of Lespugue. We will stop in the middle of the fields to visit the Roman villa of Lassale which was active between the 1st century and the 5th century. I invite you to a serene walk with beautiful views of the Pyrenees and multiple historical evocations from the Ariège foothills.
---
Around Minerve - Hérault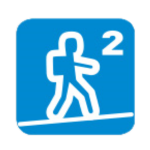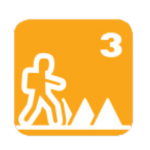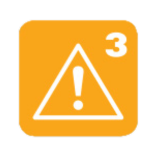 9 km
350m / -350m
Next departure

It was at Minerva that Simon de Monfort in 1209, during the crusade against the Cathars, burned more than 200 perfect. This small village has kept the memory of this tragedy and promites its medieval flavour that we will not fail to mention. This easy hike, in a limestone atmosphere, oscillates nicely between plateau and canyons
---
Megaliths of Minerve - Hérault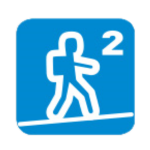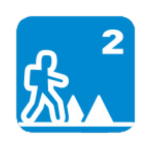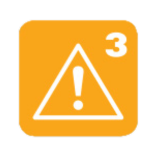 11 km
450m / -450m
Next departure

In the heart of the Minervois, we will walk in a wild and limestone scrubland. The objective of this walk is to find the well hidden dolmens in dense vegetation. But each time it is a nice surprise to discover these "amazing pre-historic vestiges. We will alsoenjoy the admirable view of the Cesse gorges and its vertiginous cliffs.
---
Around Rocamadour - Lot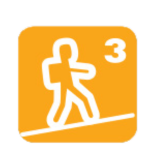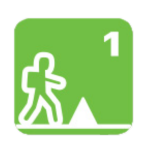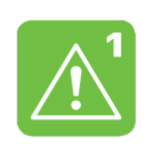 12 km
400m / -400m
Next departure

It is in a rocky and limestone atmosphere that we will enjoy the surroundings of Rocamadour. We will visit the religious city with Romanesque and Gothic architecture, walk in the Causse landscapes on comfortable paths and little country roads. We will therefore combine a visit to a remarkable site with a breath of fresh air.
---
Around the Abbey of Fontfroide - Aude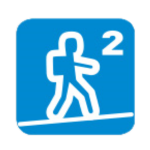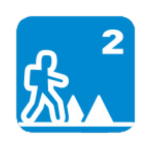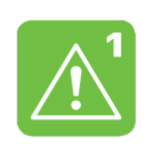 10 km
350m / -350m
Next departure

This beautiful hike takes place around an abbey nestled in a valley bottom between the hills of a beautiful "garrigue". We will walk on comfortable tracks with Mediterranean scents. By climbing a little we can admire the black mountain and the bluish horizon of the sea. After the natural beauties, we will enjoy the beauties of the Occitan heritage with this magnificent abbey of Fontfroide
---
Around Bruniquel - Tarn et Garonne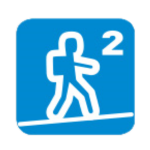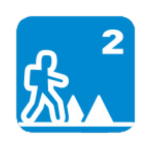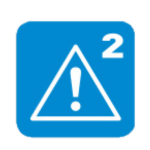 10 km
250m / -250m
Next departure

Once is not custom, this ride is not in the mountains. But Occitania offers so many beautiful landscapes that it would be a shame to miss them. We will enjoy the magnificent village of Bruniquel, whose castle can be visited. For the ceniphiles, this is where the magnificent and tragic film, " le vieux fusil", was filmed.
---
Priory of Serrabone - Pyrénées Orientales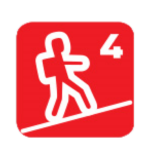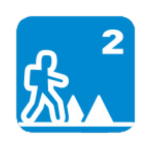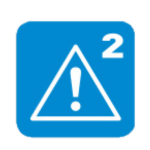 12 km
750m / -750m
Next departure

Why not combining hiking and Roman Art. Pyrenees are offering a large set of such possibilities and here is one of the best exemple. Starting from the small village of Boule d'Amont, we will walk inside a nice Mediterranean forest in the shade of holm oaks. We will stop at lunch time to enjoy outdoors picnic tables near Serrabonne priory ( dated 12th century). The most curious will have the opportunity to visit the priory while the others could take a nap or have a look to the botanical garden. We will go back walking up to the mountains dominating priory to have an nice view to the sea and the surroundings summits.
---
Around Saint-Cirq-Lapopie - Lot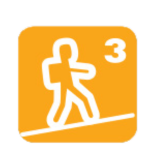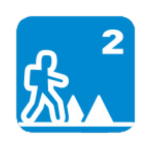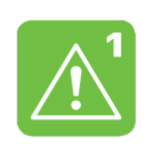 12 km
380m / -380m
Next departure

This beautiful walk along the banks of the Lot will take place between the towpath, the ridge overlooking the river, without forgetting to pass through the charming village of Saint-Circq-Lapopie. A priori no particular difficulty if it is only one or two climbs to enjoy the point of view of the ridge.
---
Around Fanjeaux - Aude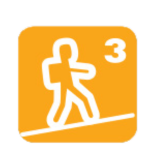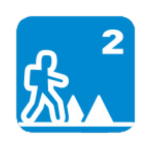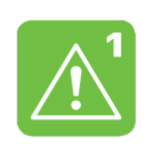 15 km
500m / -500m
Next departure

This walk will take us from the historic village of Fanjeaux to the surrounding hills. It is a gently sloping landscape which will make us discover a countryside marked by history. No difficulty but by dint of going up and down, we still accumulate a bit of elevation.
---
Around Montaillou - Ariège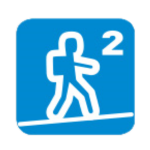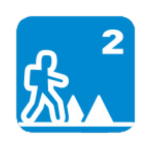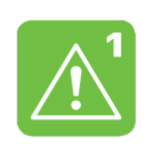 6 km
200m / -200m
Next departure

Between Prades and Montaillou, we are in the country of Sault on a plateau where the mountain is soft in the middle of the meadows. Surrounded by forests, dominated by ridges, we will walk without too much drop to give ourselves time to admire and talk about history.
---
- Haute-Garonne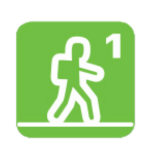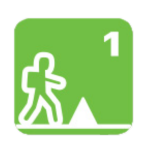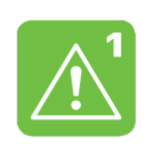 4 km
0m / 0m
Next departure

---
La Casa di l'Orcu - Haute-Corse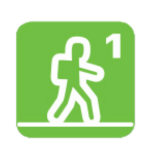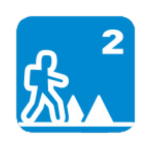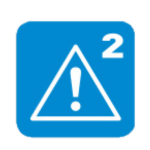 5 km
78m / -75m
Next departure

In the heart of the Agriates desert, I invite you for a walk in the middle of a maquis to meet surprising Neolithic remains and the origin of a beautiful legend about an ogre and his mother.
---
Around Foix - Ariège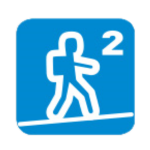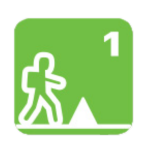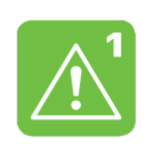 8 km
500m / -500m
Next departure

This easy walk, but with a little difference in altitude, will take us to the terraces overlooking Foix to offer us the best panorama of the castle and allow us to recall the past.
---
Walking towards the castles of Comminges - Haute-Garonne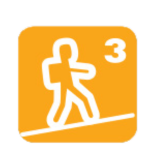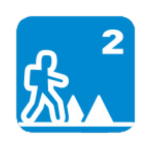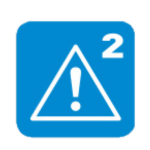 9 km
460m / -460m
Next departure

This beautiful walk in Comminges will allow us to enjoy the forest, magnificent panoramas and historical remains through the castles of the counts of Comminges. Beautiful day to oxygenate your brain....
---
Around Hautpoul - Tarn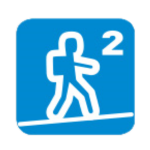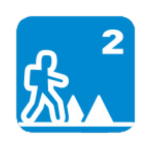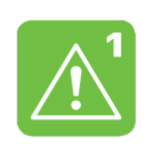 5 km
290m / -290m
Next departure

A short stroll from the magnificent village of Hautpoul (Tarn) towards the hamlet of Labrespy through a bucolic and forest landscape.
---
Orienteering in Bouconne forest - Haute-Garonne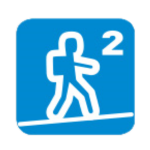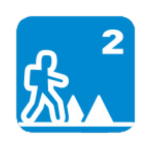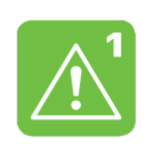 10 km
100m / -1000m
Next departure

Easy walk in the Bouconne forest. No technical difficulty to allow you to concentrate on the map and learn the basics of orientation.
---