If you hike in the Pyrenees, you've probably been intrigued by gigantic and not always very graceful pipes rolling down steep slopes. This is the culmination of a long hydropower use history.
It all started with the mills that appeared in the 14th century which used the mechanical energy provided by water. They were forges which continued to be perfected until the 19th century, the period of the heyday of Catalan forges. Forges have disappeared since the end of the 19th century, but the force of water has continued to be used to generate electricity.
Numerous small power stations have emerged to supply electricity to trains bringing , lighting of villages and then to more distant towns, and finally to highly consuming industries (for example aluminum in Auzat).
One of the great promoters of "white coal" was Aristide Berges (1833-1904), an Ariège man who sold his concept at the Universal Exhibition in Paris in 1889.
The industrial boom really started in the 20th century. During the First World War, the invasion of northern France lost considerable mining and energy potential, which is hoped to be compensated by the development of hydroelectric power.
But this development has come up against formidably complex technical problems. This is why an engineering school dedicated to hydroelectricity was founded in Toulouse in 1907. It is the origin of what would later become the ENSEEIHT (École nationale supérieure d'électrotechnique, d'électronique, d'informatique, d'hydraulique et des télécommunications).
It is therefore the century of great works where workers fleeing Italian poverty and the Spanish Civil War came to work on sometimes deadly mountain sites. Thus on May 24, 1939, 28 people died in the terrible avalanche of the Izourt construction site in Ariège. The scene of our pleasure as a hiker has sometimes been the scene of tragedies!
All these ingenious works are perhaps a little unsightly in a nature that we would like to be as preserved as possible, but let's not forget that it is thanks to their existence that we have all these nice little roads taking us to the bottom of valley at the start of wonderful walks. So don't be too angry with the ingenious engineers….
Auzat Aqueduct - Ariège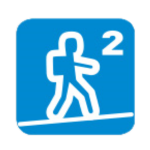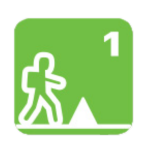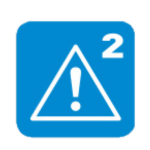 9 km
50m / -50m
Next departure

The avowed purpose of this walk is to open a window on the beauties of the mountain to an audience curious to discover without risk of suffering! So I designed a small walk without altitude difference or technical difficulty. The secret is to go down a gently sloping waterway with no obstacles. Most of the route is shaded with some passages opening on the side of the mountain to appreciate the landscape.
---